BShield – Staff Welfare Mobile Application
Where H&S is paramount
Introduction
Secom continue to embrace innovative new security products, including those with a focus on people's safety. Introducing BShield, the personal welfare application for your mobile device that provides a lifeline directly to our monitoring center.
About BShield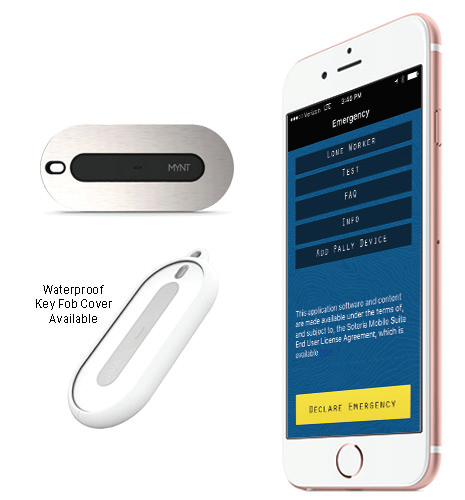 This mobile emergency app is similar to a conventional fixed panic button. Upon activation, the app communicates an emergency signal to SECOM's monitoring station that includes the user's GPS location.
This signal is repeated regularly until the app is closed. The app also initiates a telephone call from the user's phone to SECOM to allow the user and an operator to talk. This app can be activated via remote key fob (sold separately) or from the mobile phone device itself.
Lone Worker
The core function within BShield is Lone Worker. Designed for those working autonomously or in an isolated location, with Lone Worker a user signs in to the app at the start of their shift. The  BShield timer is set for an appropriate period (15 minutes to 9 hours) and the user will get a recurring prompt on their mobile device which they must acknowledge to reset the timer. If the timer expires without the user checking-in, SECOM monitoring is alerted with an alarm signal and the user's coordinates are sent.
When BShield is first set up, SECOM will work with you to create a response plan indicating what emergency contacts or agency should be contacted to assist the worker. When the BShield signal is received by monitoring our professional security operators will follow the pre-set response plan ensuring a worker with BShield is never truly alone.
Installation is simple
Download the BShield app (available for Apple and Android mobile devices)
Launch the app
Read and agree to the terms and conditions
Enter your activation code
Contact SECOM today to inquire about BShield.
Not quite what you were looking for? Maybe SECOM Safe mobile duress system is for you.