Better security for your business
Safeguard your premises, staff and valuable information
SECOM's range of security measures are designed especially for your business. We'll customize security solutions for your unique enterprise to mitigate risk, protect your property and keep your employees safe. SECOM support all the best security brands available in New Zealand.
Our team works to design, supply, integrate and maintain complete security systems, including intruder detection, CCTV with advanced analytics and thermal imaging, and support for staff welfare and lone workers
Fundamental Intruder Detection
SECOM supply and install all the major commercially rated security platforms used in New Zealand and work with a range of tried and tested intruder detection devices. This guarantees our clients a high quality, tailor made security solution that is fit for purpose. Having a wide range of product expertise also means we can support nationwide legacy systems and help our clients streamline their security portfolio.
Our point of difference; being able to provide advice you can trust – unbiased and not driven by product sales incentives.
1. Access control for extra safety
Access control systems offer a combination of electronic locks, cards or bio-metric access readers and software, often conveniently integrated with your existing security alarm system. You can keep a property, a building, or a room in your business secure, and keep people safe and away from hazardous zones.
2. Monitoring 
Integral to security and safety systems, we offer monitoring services from our A1 graded security monitoring center on Auckland's North Shore. Services include alarm and duress monitoring, video alarm verification and virtual guard tours, helpline and remote arming. Full incident management and reporting is available and can be tailored to suit your requirement.
3. CCTV – More than a security tool
Drive business efficiency, take a proactive approach to safety and security with the latest in camera technology. The cameras have come a long way but it's what we are doing with the images that is really breaking new ground. Think 'big picture' when you talk to us about the challenges to your business… much bigger picture than just security.
Now more than ever employers understand the duty of care they have to their staff. SECOM have two distinctly different app based welfare solutions to support a mobile workforce or lone workers.
Licensed and uniformed security officers can be arranged through our nationwide subcontractors for regular patrols of your property, alarm response, bed-down service, short or long term static guarding, security escort services and security concierge. The manpower element can be a good deterrent but importantly will provide a rapid response when you need it.
If you're only operating during business hours, you might like an extended patrol after closing, including a 'bed-down' service – an interior walk-through to ensure all is as it should be: undisturbed, with lights off and doors securely locked. That way, you and your staff will have peace of mind knowing that when you come back in the morning, your premises will be as you left it – safe and sound.
6. Point of Sale Security Integrations
Train efficient cashiers, reduce shrinkage and get visibility over your point of sale transactions. From a corner shop to supermarkets, SECOM have experience providing PoS integrations that get results.
7. Building Management Systems
Integrate, automate, control – Take control of your business, from office lighting through to controlled access and monitored alarms, with SECOM's integrated solutions.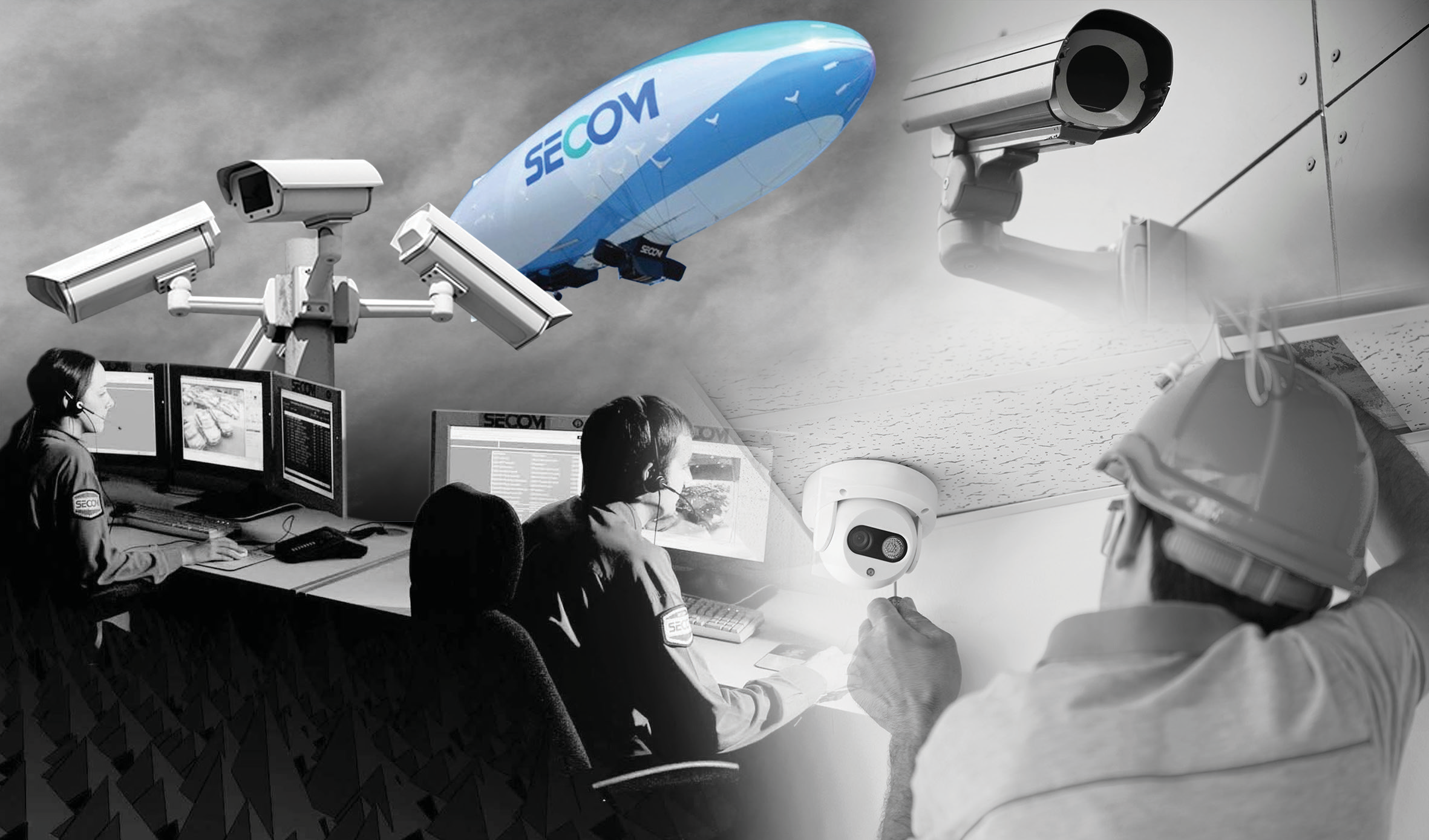 Want to learn more? Contact us, or fill in the risk assessment form below and our security consultants will contact you to discuss your specific needs.
---