Alarm monitoring 24/7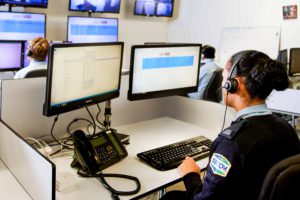 Get an immediate response with video and alarm monitoring
Serious about security? Our 24/7 video and alarm monitoring are based in our purpose-built facility, equipped with the latest in security technology.
SECOM was one of the first private security organisations to gain the highest possible grading for our monitoring station. Through an independent audit, we were awarded A1, with accredited Protective Security Requirement capability.
With full systems redundancy and multiple levels of backup, our monitoring station guarantees comprehensive and fail-safe surveillance.
Click here for residential monitoring services
---
SECOM Security Vision – Keeping watch over your assets…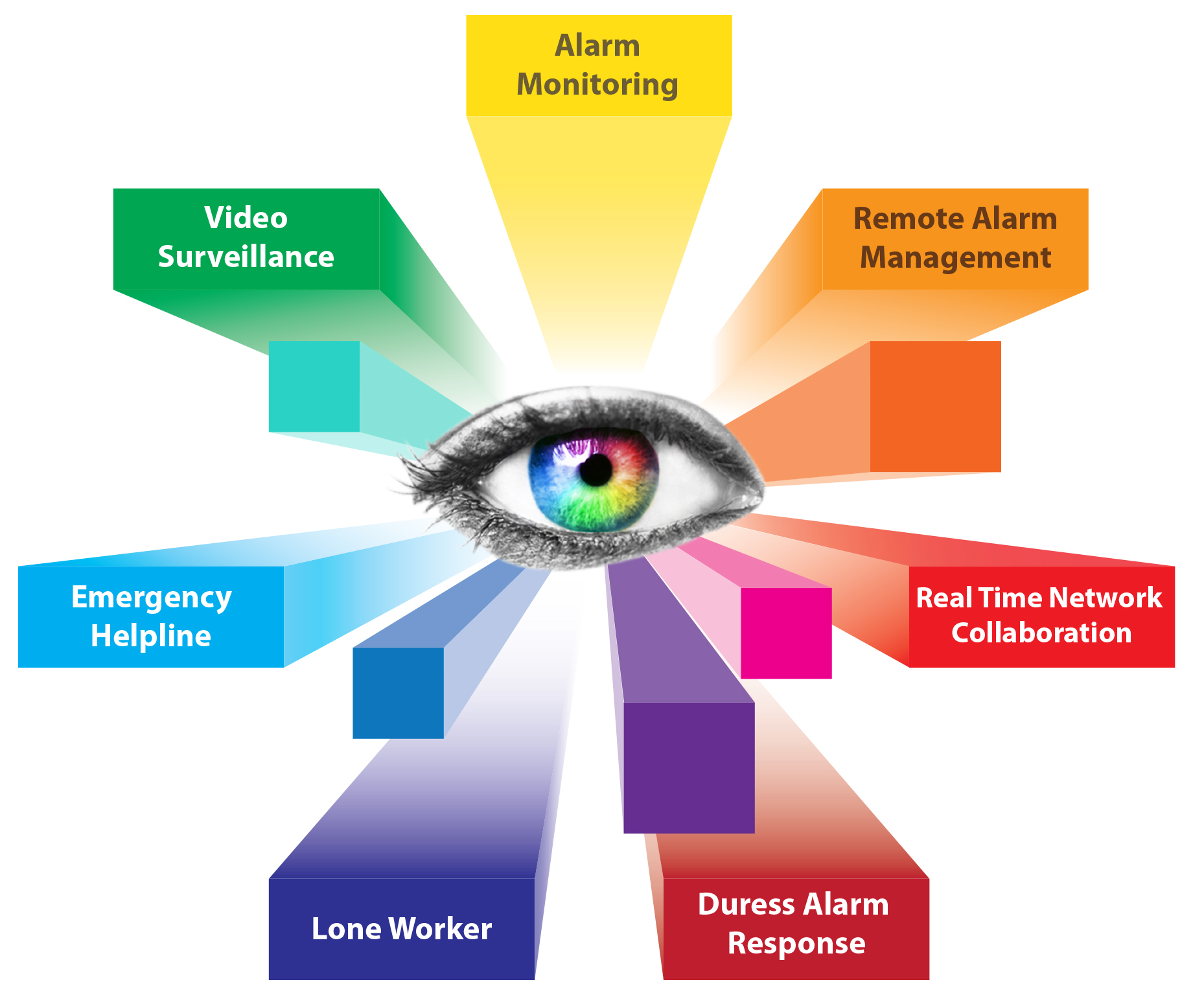 Here's a run-down of our services:
1. Real-time alarm monitoring and response
Through our monitoring station, we keep vigilant watch over your welfare, assets and property. SECOM's monitoring team collaborate with other security services to give us real-time coverage. Operators action your pre-arranged response instructions within seconds of an alarm and can take immediate steps in an emergency.
2. Video patrol for stepped-up security
Our operators can carry out a video tour of your premises at regular intervals. Whether or not you're already employing patrol guards, this can increase your security while reducing the cost of manpower services.
3. First-hand insight with video verification
When an alarm is activated operators at our monitoring station can use video connection to verify the situation on site. We can then take the most appropriate action based on verified event information. Video verification service can eliminate guard call-outs for false alarms but conversely can result in a 111 call to emergency services for verified emergencies.
4. Keep your premises secure with time schedule management
With this service, we can ensure that your security system is working and armed outside working hours. Remote arming is available for a wide range of systems, offering you convenience and peace of mind.
5. Emergency response for personal welfare
Our app-based personal welfare products – Secom Safe and BShield – can provide an immediate emergency response if you or your people are being threatened. We also provide traditional alarm activation, to keep your people safe and provide a rapid response when they need help.
6. Phone support with Helpdesk and Helpline
For peace of mind, especially for lone workers, SECOM offers a 24-hour staffed answering service – Helpdesk. A variation of that is Helpline, a dedicated hotline for staff in a security situation requiring rapid response.
7. ALL SECOM – beyond simple alarm monitoring
We have the technical expertise to stay on top of technological developments in security for a wide range of industries. That gives the SECOM Group the flexibility and resources to evolve new ways of protecting you, your people and your assets.
---
People
While exceptional technology and facilities are important, the true quality of alarm and video monitoring depends on the integrity and dedication of the operators. That's why our monitoring operators are independently screened and licensed by the Ministry of Justice, and meet the standards established by the New Zealand Security Association (NZSA) code of practice, and NZ and Australian standard (2201.2).
Secure your commercial premises
Get in touch now for a total security solution for your business.