SECOM – a pioneer in the Pacific
Established in 1962, SECOM Co. Ltd has been a pioneer of security services in Japan and the Asia-Pacific region.
---
SECOM's Social System Industry Vision
Contribute to society by providing a framework of innovative and integrated services
and systems that deliver safety, peace of mind, comfort and convenience.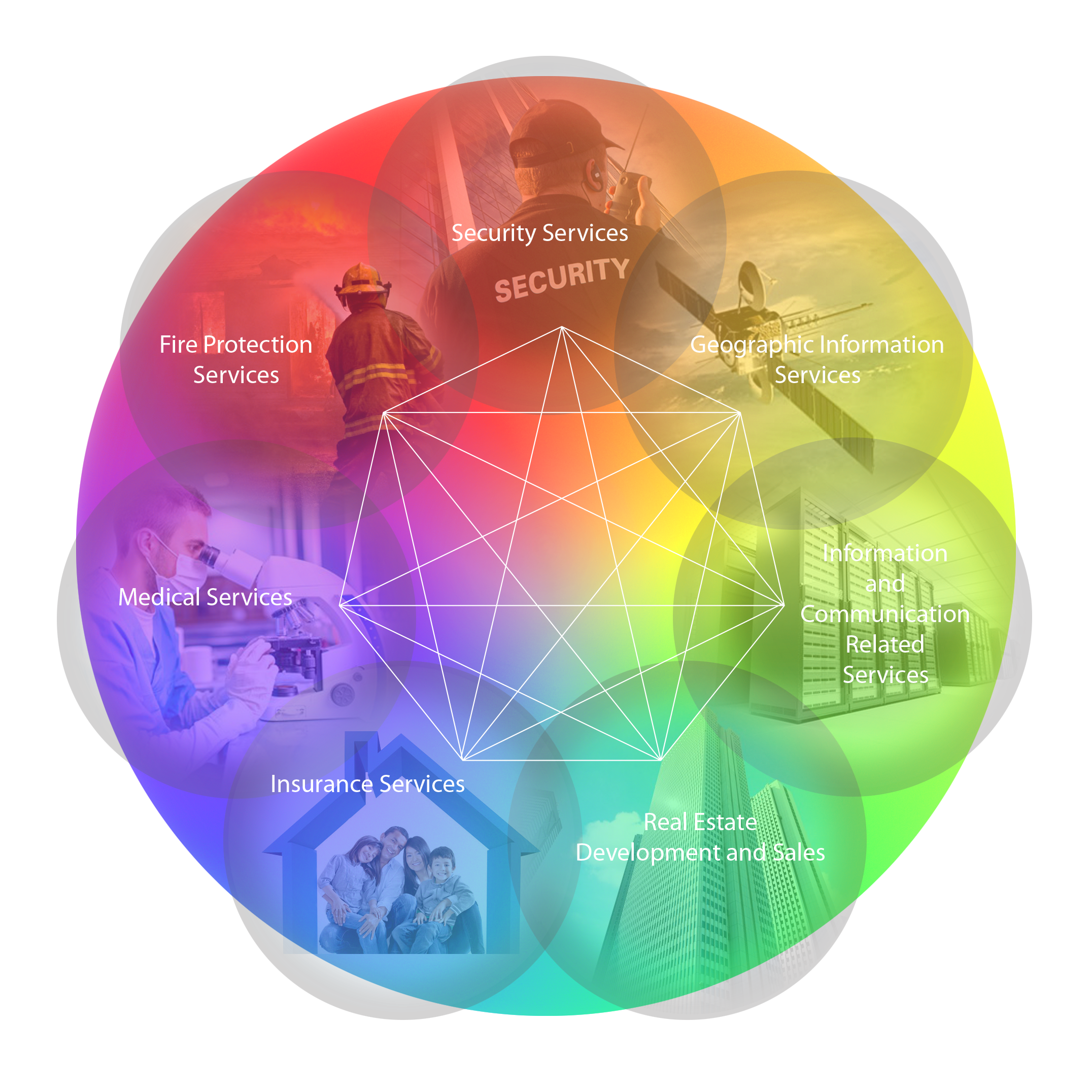 ---
ALL SECOM
Today, SECOM Group's global business portfolio includes not just security services, but also services involving information and communication, real estate, medical, insurance and more.
Promoting the ALL SECOM concept, we focus on rallying the strengths of these businesses to broaden our selection of services. ALL SECOM focuses on addressing concerns, resolving everyday problems, and providing greater peace of mind.
With 196 companies and 60,460 employees, the Group serves 2.4 million customers in Japan and a further 870,000 in other regions of the Pacific. Not surprising is the annual Group turnover of NZ$14 billion, and we are proud official sponsors of the 2019 Rugby World Cup and the 2020 Tokyo Olympics.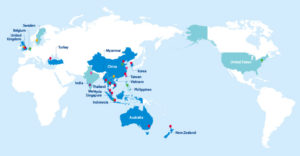 SECOM has over 50 years' experience in the New Zealand Security industry.
SECOM Guardall NZ has been part of the New Zealand security industry for over 50 years. Originally Guardall NZ, the business was established to provide security services to New Zealand's banking industry and commercial sectors.
---
Our vision: Contribute to society through innovative use of security technology.
---
SECOM in New Zealand has diversified and grown over the years and is now a fully integrated security organisation specializing in the design, supply, integration and maintenance of:
Added to the technology and design aspect of our business we complete our security solutions with:
A1 Graded Monitoring Station. Our purpose built monitoring station is located beneath our head office in Albany on Auckland's North Shore.
Guard management services utilizing a nationwide network of subcontractors.