Benefits of regular maintenance
SECOM recommends regular planned preventative maintenance (PPM) be carried out on your system to ensure long term system integrity. The type of tasks covered by PPM include;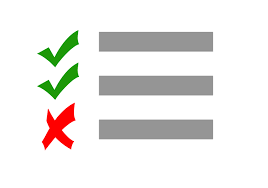 Battery checks for main power failure backup integrity
Programming checks and carry out user updates if required, holiday schedules, daylight saving times, firmware updates where applicable
Detection devices coverage and effectiveness including checking for any changes in environment that  might obscure sensor coverage
CCTV camera image checks and cleaning/refocus of cameras where required
NVR health checks including hard drive health, recording retention, time sync
Access control door checks including any IQP requirement for building WoF compliance
How often should I get a PPM done?
SECOM recommends a minimum of every 12 months for security maintenance however if any of the following apply – you should have more regular PPM, either 3 or 6 monthly;
Outdoor areas
Harsh environments like workshops
Areas where there is animal activity like birds nesting, rodents or large insects likely to be present
High risk sites like bars, dairy's, banks and pharmacies
Sites using raid/duress systems because of staff safety risks
If you need an IQP check for access controlled doors – refer to your building code of compliance for required testing frequency
Need a system checkup? Book a Tech today.