SECOM Safe - personal alarm phone app
A 24/7 monitored personal security alarm solution
Can be used in both mobile and static surroundings
Turns a smartphone into personal duress device
Utilises smartphone video and audio functionality to verify alarm activation authenticity
Real time GPS for mobile personal safety solutions
Meeting Alarm Timer function
Geo-fencing options
User decision as to when to activate app
Cloud infrastructure has achieved ISO 270002, DIASEVIP 02
Currently deployed by a number of NZ Banks
This state-of-the-art Android and iOS application is designed to be used on a variety of devices
Modern and secure server software
Alarm monitoring for quick response to emergency situations
Instant Alarm  –  Instant Response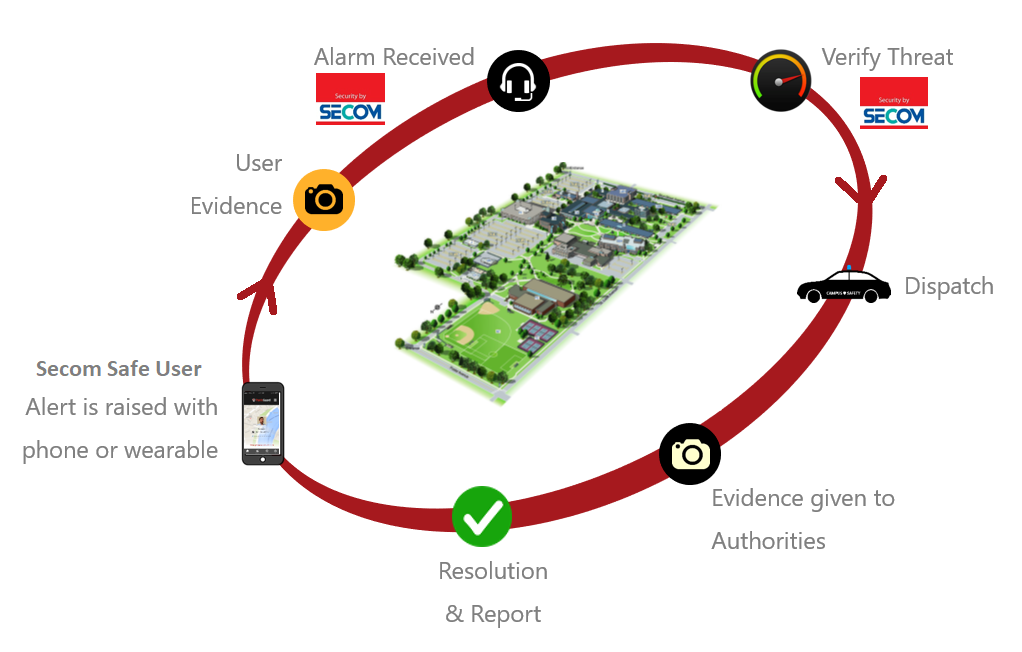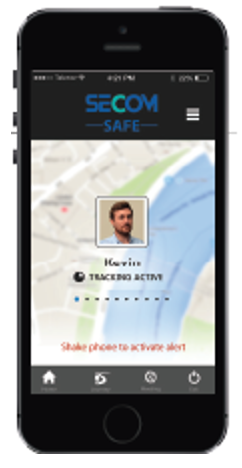 Activating SECOM Safe
In taking a proactive approach to your safety, we encourage you to turn on SECOM SAFE BEFORE you are in a potentially dangerous situation – for example BEFORE undertaking a client visit We track you in real time from the moment SECOM SAFE is activated, even though an alert has not yet been raised. We do this so, that we can backtrack your movements and possibly find CCTV footage on your route for further evidence, if need be. This information IS NOT passed on. It is purely for SECOM to utilise to ensure your safety when its required.

Alarm Activation
If you feel threatened, you can send out an alert by either shaking the phone or by using the slider (if enabled). We assume that when you activate the alert, you are doing this for a reason and we therefore INSTANTLY and automatically do several things:
Send the alert

As soon as the alert is activated, your current location and the route from the time of activation of SECOM SAFE is sent to Secom. From this moment onwards, your location is tracked and viewed in real-time by Secom. 
Gather evidence
SECOM SAFE automatically starts recording video in secrecy, as soon as the alert is activated. We understand that your attacker might either try to steal your phone or try to damage it, which is why we stream it directly to our secure servers, so that the evidence is not stored on the phone, but instead on the SECOM SAFE website. This means that Secom instantly can see and hear what is going on, and therefore be in a better position to assist with escalation to the Police or designated security services.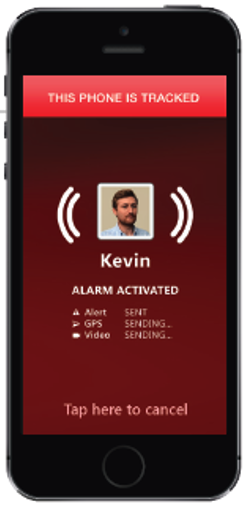 Alarm Activation - Optional strobe or alarm siren
You can use an alarm to try and scare your attacker away. This is done by simply shaking the phone again. Activating the alarm means that your phone will emit an ear piercing alarm sound and that the flash on your phone starts to strobe, in order to gain the maximum attention. Activate the alarm if you feel that the situation is getting dangerous and you therefore want your attacker to know that he/she is being tracked and deter them from attacking you.
The alarm can only be disabled by entering your dat of birth (DOB) as a PIN code. Once you enter your DOB a message is instantly sent to your emergency contacts, telling them that you are OK.
SECOM Safe - Using the Meeting Alarm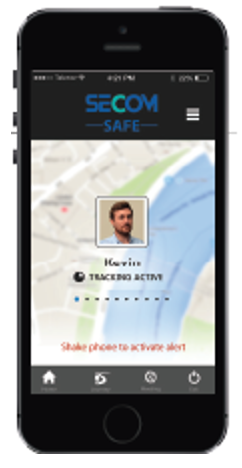 Setting up a meeting
The meeting alarm feature can help you in situations with a risk factor, for example when meeting an estranged partner, going on a blind date or working alarm on a rooftop where falling over and immobilizing oneself, being undiscovered could be a real threat to life. This feature works in lock screen mode, ideal as a tool for lone workers and for discretion in a handbag or pocket. Tap the meeting icon in the app, select the duration of your meeting, then enter notes about the meeting, which if an alert is activated will be seen by your emergency contact and the monitoring authorities who despatch response vehicles or call the police.
SECOM Safe - Timer Activation
Timer Activation
When meeting details have been completed, tap submit and the meeting timer will begin counting down. Poor reception, power loss or any other compromise of the phone will not affect an alert being sent when the countdown has completed.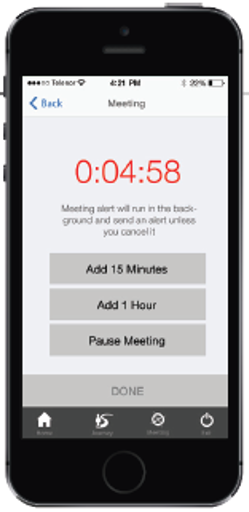 Pre-warning system
The system sends out a pre-warning before the alert is sent out in form of vibration or sound, giving you the chance to add more time or cancel the countdown.
The timer can only be disabled by entering your date of birth (DOB) as a four digit PIIN. This disables the timer on both the phone and the cloud system. This feature also supports the duress PIN (9999) which sends out an alert stating you have been forced to cancel, thereby informing everyone of an escalation in risk and threat level.
SECOM Safe - Features Explained
Soft Alert (Android Only)
Soft alert works even if the app is in the background and /or the screen is locked. You can triger an alert by tapping the volume up key at least five times in succession.
Danger Zones are areas where you mght not be safe or may encounter dangerous situations. When you enter into a danger zone you will be notified via push-notification. These are set up by your app provider who monitor the security threat levels and set danger zones.
If you have been forced to cancel an alert by an attacker simply enter 9999 and whilst looking like the app is closed it will escalate and prioritise the alert, allowing the monitoring center to know that a user has been forced to cancel the alerts. The app is still monitoring despite appearing to be 'logged out'.
The heartbeat feature provides reassurance that an alert has been triggered via a vibration once the alert has been raised.
Three tracking levels – low, medium, and high – allow you to determine how frequently SECOM Safe pings your mobile device whilst in tracking mode. When you raise an alert the tracking level will automatically switch to 'high' so that the monitoring center can get the most up to date information as soon as possible.
Create notifications with useful information for staff in or entering the zone.
Easy to create
Instantly active
Scheduled time of zone being active
Associate with task management
Associate with user-goups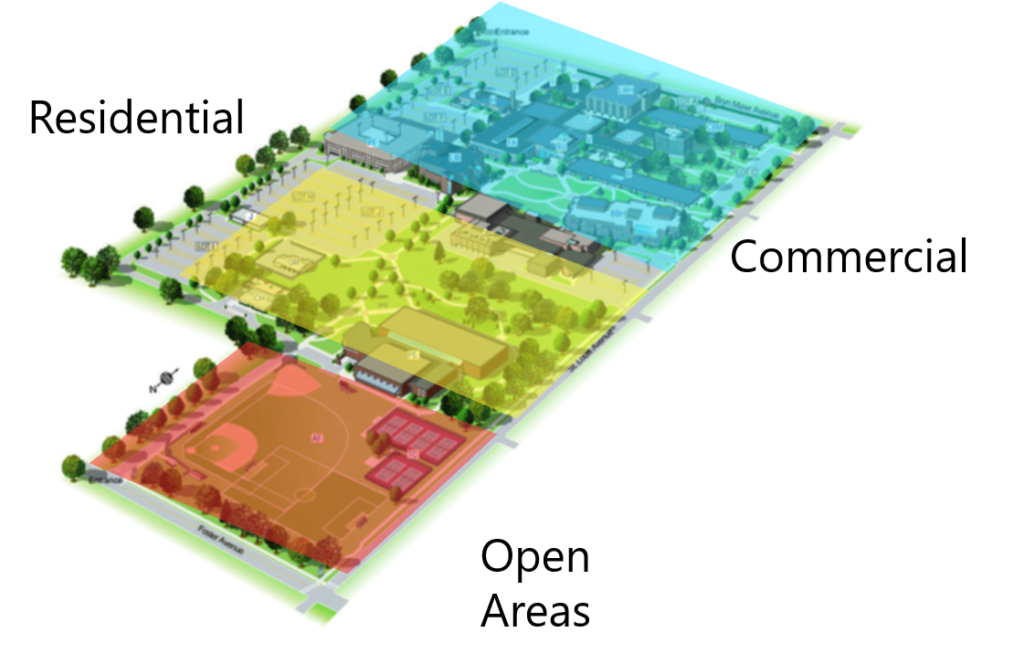 SECOM Safe - Instant Notifications
Should a situation arise where it is necessary to contact everyone instantly, the mass notification system does this easily and fast. Add context by attaching photos, URLs, videos or evacuation orders.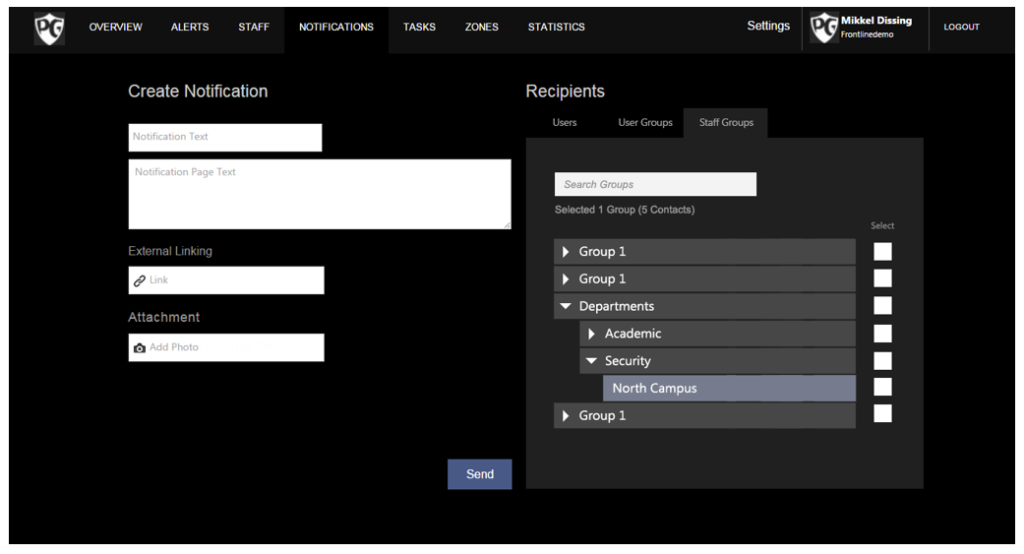 Active shooter
Intruders
Threats and warnings issued by local government
Terror attacks
Sever weather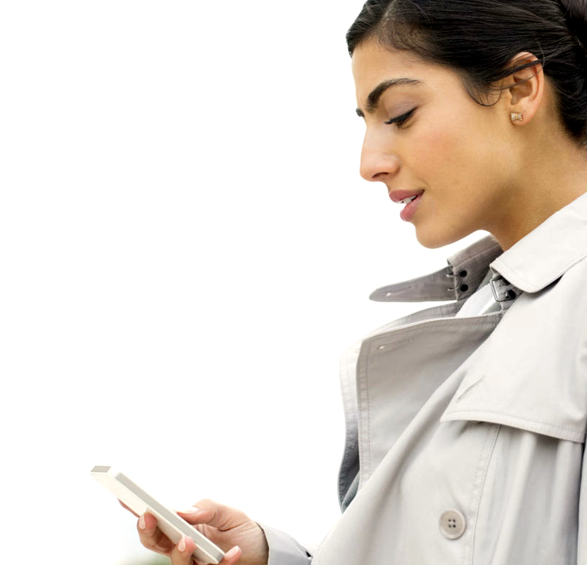 SECOM Safe - Mass Notifications
Our Mass Notification facility allows for sending personalise notifications to all or selected groups of staff.
SECOM Safe has no upfront costs or registration fees. Just pay a monthly amount starting from $15.00 per user (pricing plans are based on the number of users). Contact us now for a quote. Prices noted here are NZD and excluding GST.
Security Consultants wishing to supply SECOM Safe to their clients should contact us to discuss bureau options available.